Fabinho: "What's funny is that this PSG loan story came out just before our Champions League match [on November 28]. It's a strange coincidence, isn't it?"
Last Updated: 13/01/19 2:40pm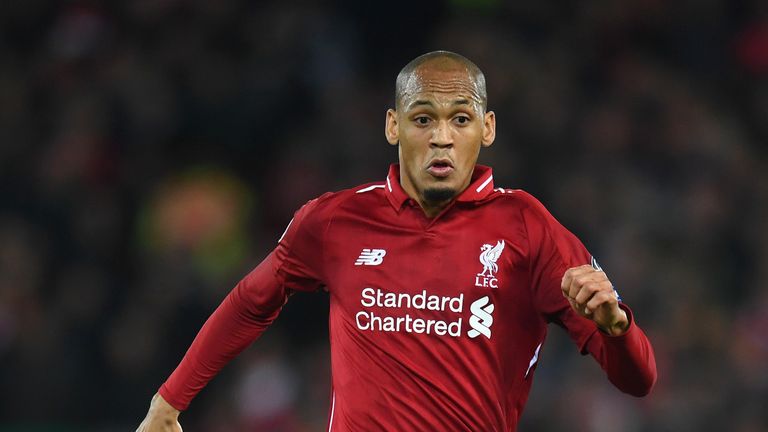 Fabinho insists he is happy with his decision to join Liverpool and revealed he spurned the chance to join Paris Saint-Germain.
The Brazilian has grown in stature during the course of the season and has firmly established himself as a vital member of Liverpool's squad as they hunt a Premier League title.
Fabinho joined Liverpool from Monaco in a £44m deal last summer but was linked with a return to France with Paris Saint Germain in November.
PSG were in the same Champions League group as the Reds, and Fabinho suggests reports the French champions had resurrected their interest in him was by no means a coincidence.
"I never thought of going elsewhere," Fabinho told L'Equipe.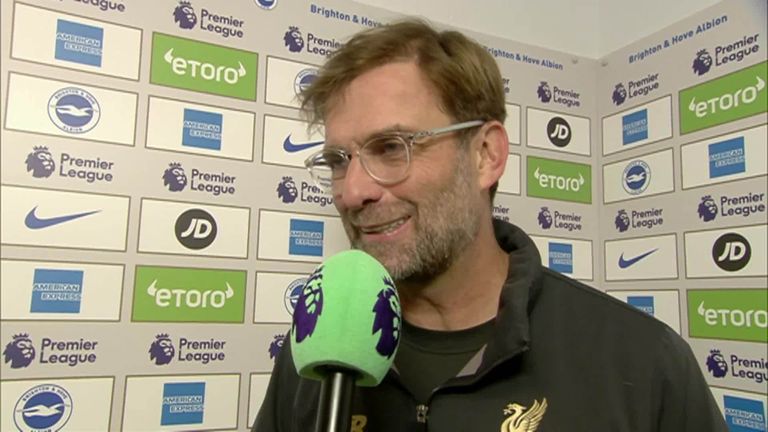 "I know a lot of things were written in the newspapers, but it wasn't true. What's funny is that this PSG loan story came out just before our Champions League match [on November 28].
"I had already experienced a similar story the day before the Coupe de la Ligue final between PSG and Monaco [in March 2018]. It's a strange coincidence, isn't it?"
"If I had to sign at PSG, it's the year before it could have been done," Fabinho added.
"They were very interested, I talked a lot with Antero Henrique [PSG's sporting director] and the club's leaders, but it didn't work. The year after, I did not wait for them and then I thought it was time to leave France."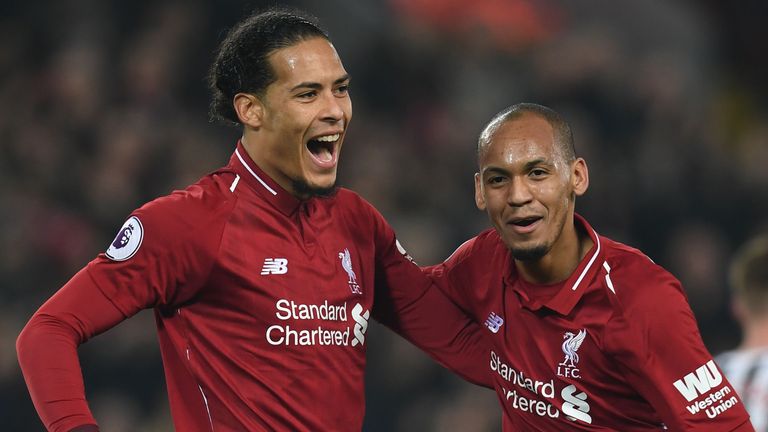 Fabinho was a towering presence in Liverpool's 1-0 win over Brighton, producing an assured performance as an emergency central defender at the Amex Stadium.
With Joel Matip only just returning to training, Dejan Lovren expected to be unavailable for next weekend's visit of Crystal Palace, and Joe Gomez still sidelined, Fabinho could again be an option in defence for Liverpool in the future, according to Jurgen Klopp.
Asked if Fabinho could play in defence again if needed, Klopp replied: "He is a brilliant player and I am happy that he can play (against Brighton) – it's now pretty clear (that he can play in defence).
"It's not like it came one attack after the other from Brighton. We had the ball most of the time, so then it makes sense to have a good footballer in that position.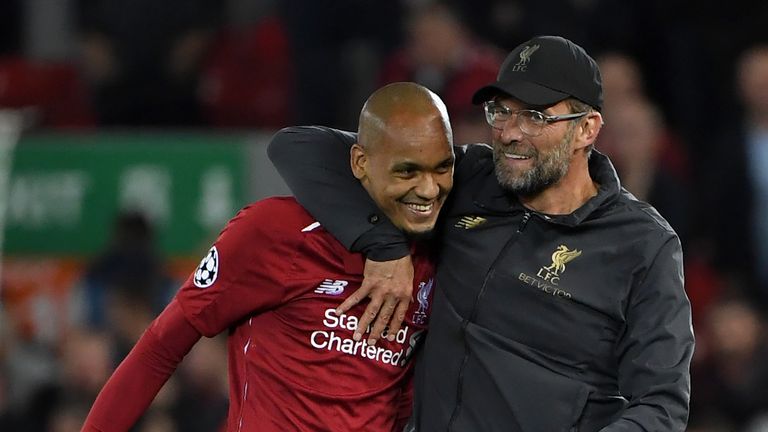 "I think Brighton tried a little bit to bring the long balls and (Glenn) Murray around him. That's what they did, by the way, against Joe Gomez in the home game as well.
"He did well in these situations and with the ball it's absolutely clear. He has a defending brain and can do it in different positions, it's good."