Head down examining my camera, I was walking through a corridor below centre court in Rome in 2017 when my nose bumped into the sweaty chest of a wild beast hooked up to wires tying him to the stadium.
This was the ultimate image of Andy Murray: a mad Scotsman, stretching in silent agony, determined to play on a stage that is a prison and palace for the obsessives and perfectionists at his maniac level.
But I couldn't take that photo. Murray, recognising me from covering tournaments since he was a teenager, didn't want to be seen this way. His trainers expressed a terrible concern in their eyes. They didn't want anyone to know that Murray was on his last legs, like a wounded animal staggering for shelter.
Defending a title he took from Novak Djokovic in steady rain in 2016, Murray would lose that 2017 match 6-2, 6-4 to a swaggering Fabio Fognini, whose drop shots caused Andy to yell out, "I can't f****** move."
Murray, who could be set to play the last match of his glittering career at the Australian Open today, would never again return to world number one, a mountain he climbed with incredible strain across the Rio Olympics, the heat of Ohio and New York, and the Asian swing of late 2016.
Yet he kept fighting for almost two more years.
At Roland Garros in 2017, he was a punch-drunk boxer crying into a towel between points. He lacked the energy to berate his team or whine about the intrusive overhead "spyder cam" that triggered him to blow an early lead in the 2016 French Open to Djokovic.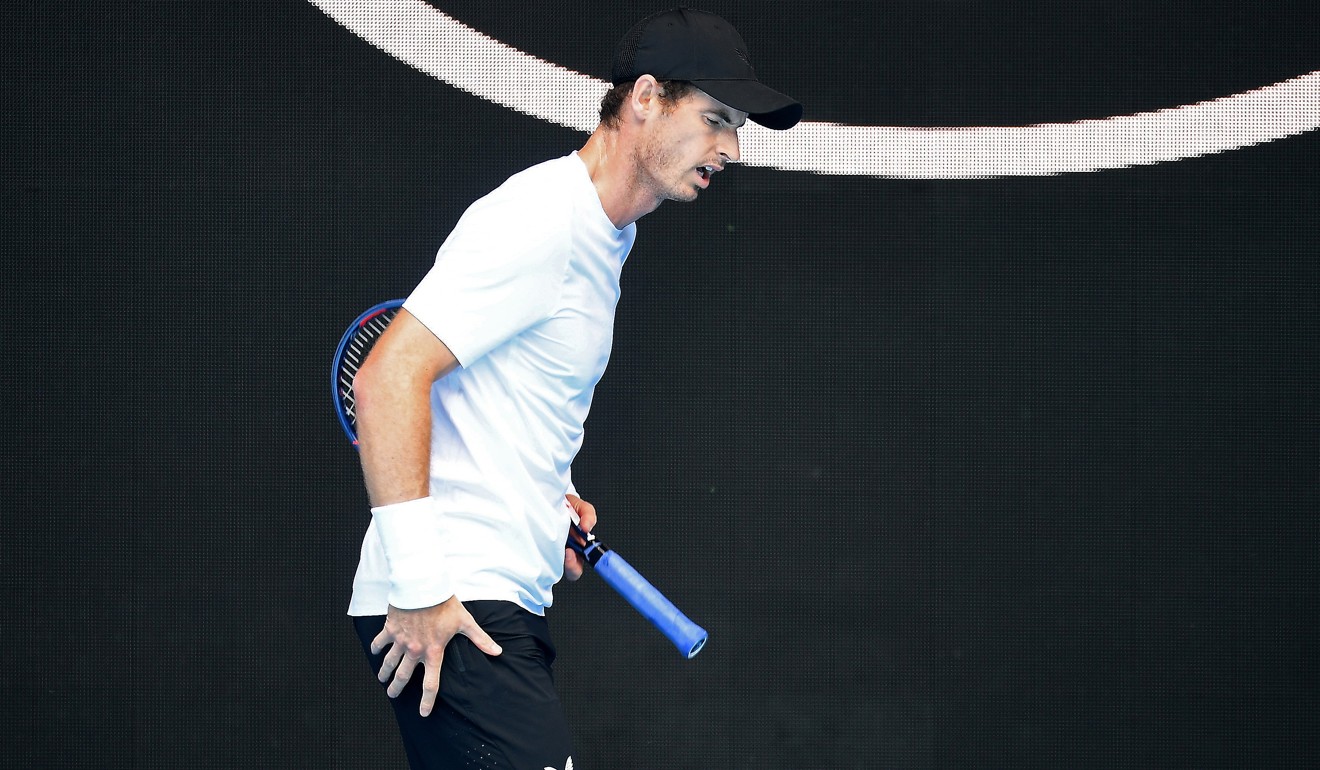 Yet in 2017, Murray somehow won an epic first set in Paris that left Juan Martin del Potro sobbing at the net, and he withstood Stan Wawrinka's barrage for five sets in a semi-final bloodbath.
Photographers like me knew Murray well enough to hope he wouldn't play at Wimbledon.
Legendary Getty photographer Clive Brunskill, who was Murray's official wedding photographer, worried that he might never walk again, or would hobble throughout the rest of his life like Boris Becker and Mats Wilander.
But Murray is no quitter. He got revenge over Fognini on grass, and in the quarter-finals against Sam Querrey, he won a bitter third-set tiebreaker before limping through the remaining sets losing 6-1, 6-1.
Andy Murray retiring because of hip injury – Australian Open likely to be his last tournament
It was painful to watch. Fans gasped in unison.
Behind the scenes, the people behind Murray were suggesting he should retire. Yet he soldiered onwards for a year and a half until, finally, he threw in the towel in a tearful press conference in Melbourne last week.
Fumbling for words in Melbourne, Murray reminded me of the shy, awkward kid 13 years earlier in the shadow of compatriot Tim Henman and Roger Federer, a dynamic duo in 2006 enjoying a traditional opening of sake barrels at a Tokyo hotel.
Murray, a skinny kid with shaggy hair, mostly stuck to older brother Jamie. In jeans and a hoodie, young Murray gave no sign that he would become a feminist icon for his articulate support of women's equality.
Andy Murray retiring: Juan Martin del Potro urges old rival to keep fighting 'pain and sadness'
It's hard to imagine now that Murray, perhaps more than any other player, used to mumble and struggle to even look up in the press room. He was still the traumatised kid taking cover while Thomas Hamilton shot dead 16 of Murray's classmates, his teacher, and then himself, during the 1996 Dunblane massacre, the worst mass shooting in British history.
While other rich kids enjoyed the jet set lifestyle on tour, Murray was shielded within his team, family and pets.
His gregarious mother and mentor, Judy, enjoyed the spotlight more than him. Murray, meanwhile, seemed apologetic for being good at something since age three, and outsmarting rivals with bigger serves and forehands.
Andy Murray sobs after another three-set win in Washington to reach the Citi Open quarters
Something happened to Murray's personality mid-career. He moved to Miami with his partner, Kim, and their dogs, living near Del Potro and the dolphins and manatees of Biscayne Bay. He saw a sports psychologist and opened up. He started looking reporters in the eye during media conferences. He gave long, thoughtful answers, never regurgitating clichés. He embraced his role as the fourth member of the "big four".
Murray wasn't virtue signalling when he hired former French professional Amelie Mauresmo to coach him in June 2014, a watershed moment in sports history. Mauresmo was a natural successor to his mother, who had coached Murray from infancy and also captained Great Britain's Fed Cup team.
"Have I become a feminist?" Murray asked L'Equipe. "Well, if being a feminist is about fighting so that a woman is treated like a man then yes, I suppose I have."