Communities across the UK and Ireland have come together in remembrance of all those who died in the armed forces, ahead of Armistice Day on Sunday.
Streets and landmarks have bloomed red with poppies and decorative panels as the country prepares to mark the 100th anniversary of the end of the First World War.
Here are some of the most striking, inspired and creative displays commemorating fallen heroes.
Poppy Road, West Midlands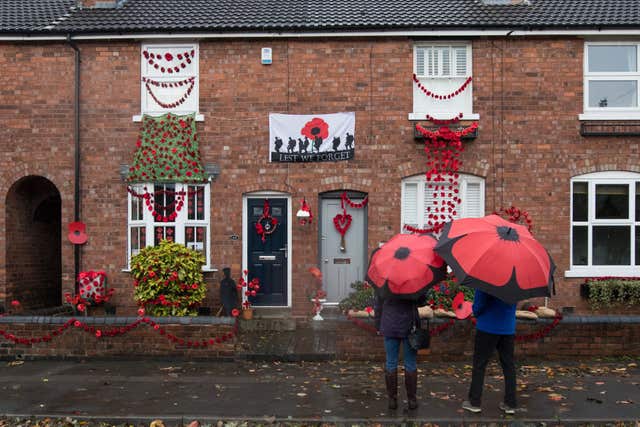 Residents in Aldridge, near Walsall, have re-branded one street with 24,000 poppies, while silhouettes of troops and posters show where those who died in war once lived.
The display on Station Road, organised by Aldridge Great War Project and Aldridge Local History Society, spans some 100 homes.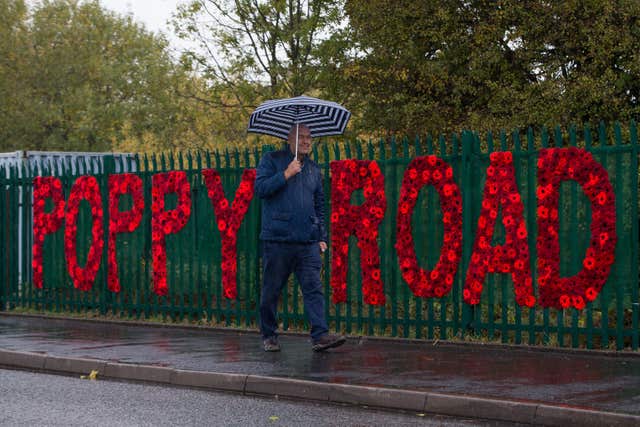 Resident Geoff Talbot said: "In those days Aldridge was only a village but a lot of local young men left and never came back. It is an absolutely nice way to do a tribute for them."
Falling Poppies, Salisbury Cathedral